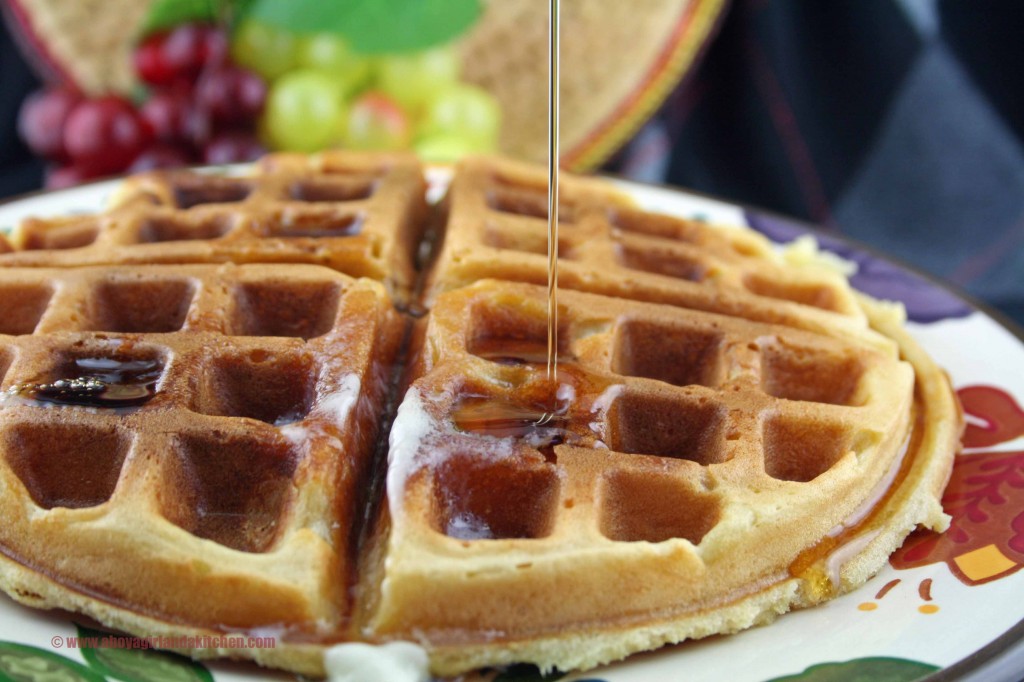 This recipe is simply the doubled version of this Buttermilk Waffle recipe .  I love to make extra breakfast food to freeze and serve during the week.  These buttermilk waffles freeze wonderfully and are a welcome addition to busy weekdays.
Ingredients
Buttermilk Waffles- Doubled Recipe
4 large eggs
3.5 cups (28 ounces) buttermilk
1 cup butter or coconut oil, melted and cooled to room temperature
4 teaspoons vanilla extract
3.5 cups all-purpose flour
4 tablespoons sugar
4 teaspoons baking powder
2 teaspoon baking soda
2 teaspoon salt
Directions
Preheat waffle iron
In a medium-sized bowl, beat together the eggs, buttermilk, melted butter, and vanilla. In another bowl whisk together the dry ingredients; combine the wet and dry ingredients just until smooth.
I use  about 1/3 – 1/2 cup batter per waffle (adjust according to waffle iron size). Cook for 2 to 3 minutes, until the iron stops steaming.