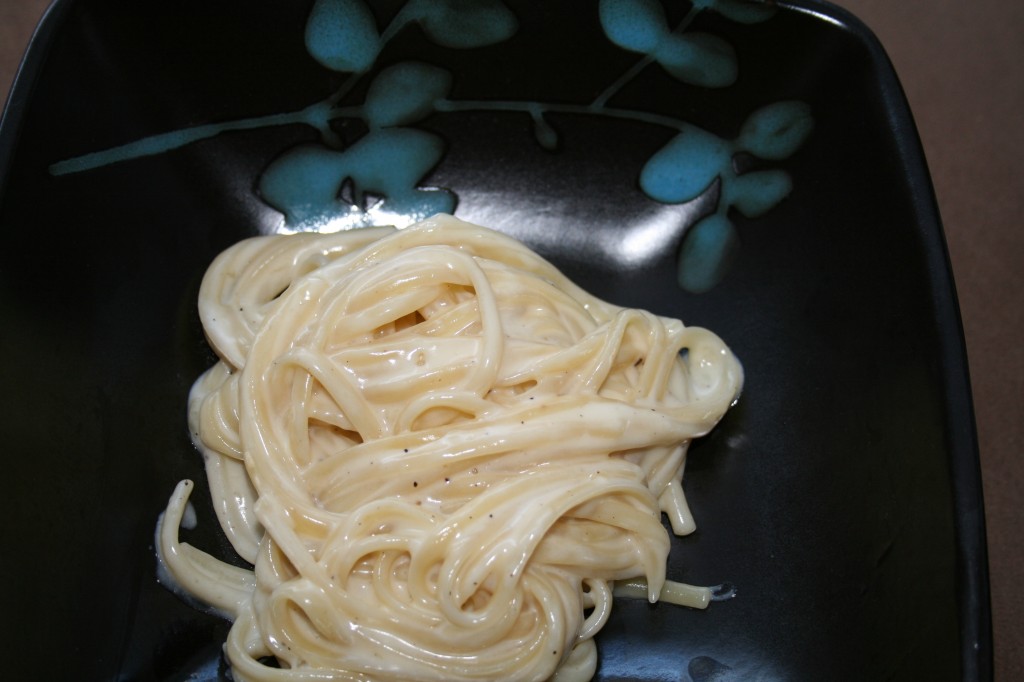 I absolutely LOVE one pan dishes!  How great is it to have your meal ready and only on pan to clean at the end of the night?! Super great, indeed.  I was nervous to try this one as Alfredo sauce can be tricky to begin with,  but this worked well!  This turned out creamy and rich with a nice garlic flavor;  basically everything you would look for in an Alfredo. Plus, it was easy as can be.
We've done this twice, once as a main dish and once as a side.  It works well either way.  And came out great both times.
Ingredients
One Pan Fettuccine Alfredo
8 oz of uncooked, dry fettuccine
1 cup of heavy cream
2 cups of water
4 tablespoons of butter
1/2 teaspoon of kosher salt
freshly ground pepper to taste
2 cloves of garlic, minced
2 cups of freshly shredded Parmesan cheese
Directions
Combine cream, water, butter, salt, pepper, garlic clove, and pasta in a pan.
Bring to a boil and stir.
Reduced heat to a low simmer and cover.
Let pan simmer, covered, 15-20 minutes, or until pasta is tender.
Remove pan from heat and stir in cheese a little at a time.
Serve immediately.
Recipe adapted from http://www.number-2-pencil.com/