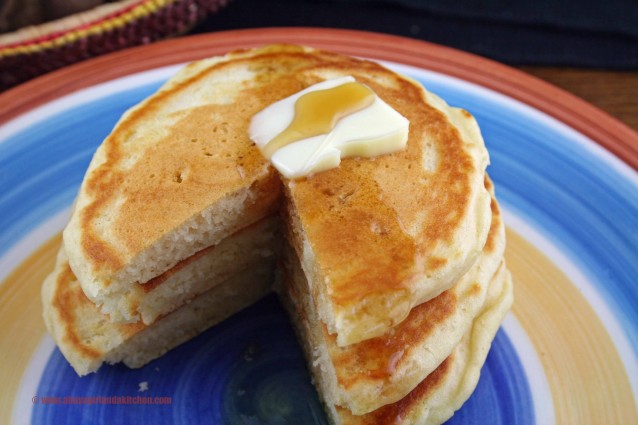 Restaurant-Style-Pancakes
This makes 4 times the amount of the original recipe found here.  These are great to store in the freezer for easy, hot breakfasts with minimal work.
Ingredients
Restaurant Style Pancakes- quadrupled
6 cups all-purpose flour
4 Tablespoons and 2  teaspoons baking powder
4 teaspoon salt (1 Tablespoon and 1 teaspoon)
4 Tablespoon sugar
5 cups milk
4 eggs
12 Tablespoons butter, melted
Directions
In a large bowl, sift together the flour, baking powder, salt and sugar.
Mix the milk, egg and melted butter with a fork or whisk until smooth, then add to dry ingredients.
Heat a griddle or large pan over medium high heat (I set my griddle in the 350- 375 degrees range). Drop about  ¼ cup of batter for each pancake. Wait until bubbles form to flip.