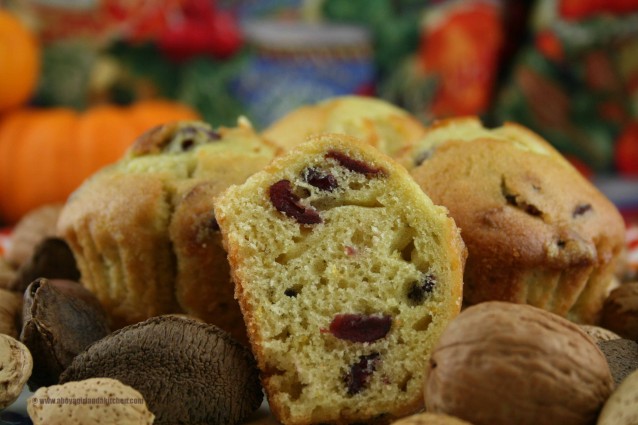 Cranberry Orange Muffins
Years ago, I tried a box mix for cranberry orange muffins.  They were super good and very easy to make, win-win.  Well, I have this problem… I think I can make things as good or better myself.  It's really kinda a hassle.  I'm not too into box baked good mixes, so I knew I had to give it a try myself.  I finally came up with these and I think they are a great homemade equivalent to the box variety I tried.
Ingredients
Cranberry Orange Muffins
2 cups flour
3/4 cup sugar
1 teaspoon baking powder
1/2 teaspoon baking soda
1/2 teaspoon salt
1 cup cranberries
1 egg
1 cup orange juice, divided
1/4 cup vegetable oil ( I often use coconut oil instead)
1 tablespoon grated orange rind
Directions
Soak cranberries in 1/4 cup orange juice
Prepare a muffin tin with liners or cooking spray.
Preheat oven to 400° F
Combine dry ingredients, mix with a fork or give a light whisk
Beat egg, 3/4 cup orange juice, oil and orange rind.
Add the wet ingredients to dry ingredients. Stir just to moistened
Fold in the cranberries and additional juice, mix until blended
Spoon into greased muffin cups fill about 3/4 full.
Bake 15-20 mins or until they pass the toothpick test.